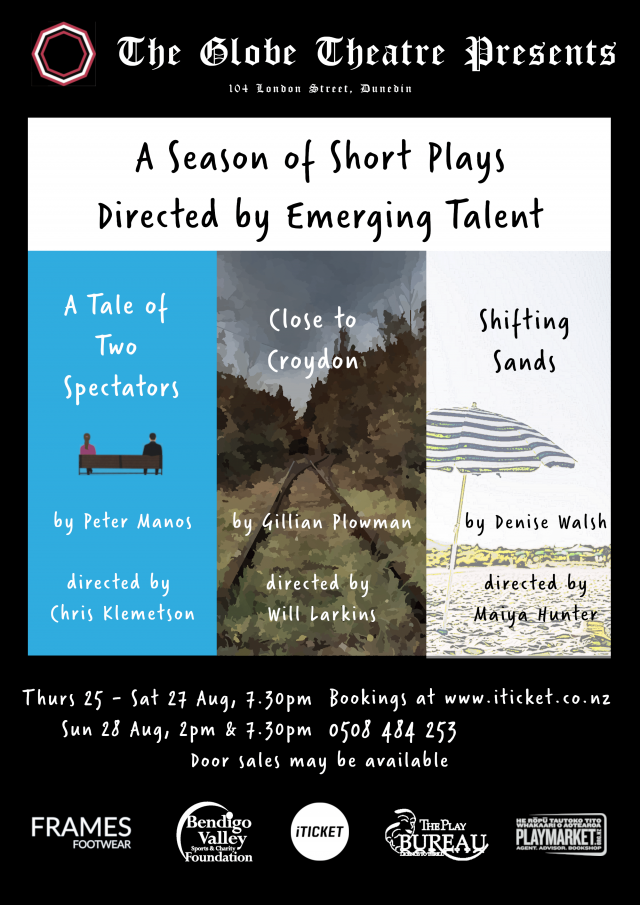 A Tale of Two Spectators
Written by Peter Manos, directed by Chris Klemetson.
A man and a woman contemplate their lives and develop a bond with each other, as they secretly watch their respective spouses carry on an affair.
Close to Croydon
Written by Gillian Plowman, directed by Will Larkins.
Trapped in an overturned railway carriage, Hugo and Maria, while awaiting rescue, discuss past, present, and future, as their time slowly runs out.
Shifting Sands
Written by Denise Walsh, directed by Maiya Hunter.
A year out of high school, five girls spend a day at the beach; they find that their positions have changed in that year.
Book your tickets now at